It's Time to take Our Schools Back!
Two Towns. One Future.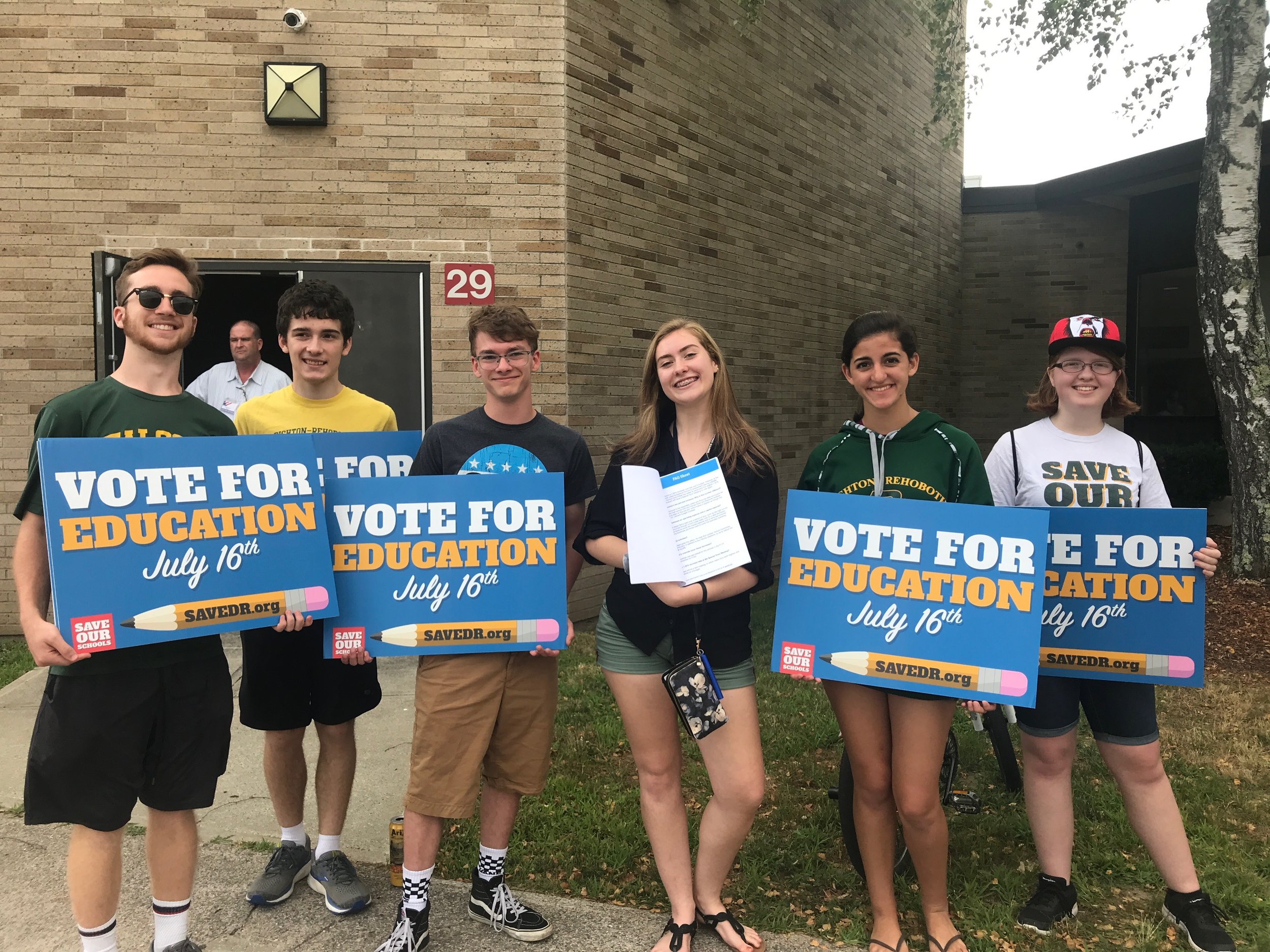 The Dighton-Rehoboth Regional School District FY20 budget is in jeopardy.
Programs will be cut, enrichment reduced, and students left behind. Our children deserve better. Save Our Schools - Dighton-Rehoboth is a Political Action Committee registered with the FEC that was formed by students, for students. Our mission is dedicated to supporting the students, staff, and greater community.